12400 quick start guide
From cpwiki.net
connecting to the appliance for the first time
Gaia and SecurePlatform
The management interface is marked MGMT with a default IP address of 192.168.1.1
default username and password: admin /admin
mgmt ip accessible via https and a web browser
check point instructions are to run the First Time Configuration Wizard by connecting with a browser
after the wizard run, it is available via CLI through the console or ssh. If you try to access it before running the Wizard, you get this error message
This system is for authorized use only.
login: admin
Password:
In order to configure your system, please access the Web UI and finish the First Time Wizard.

lame...
front panel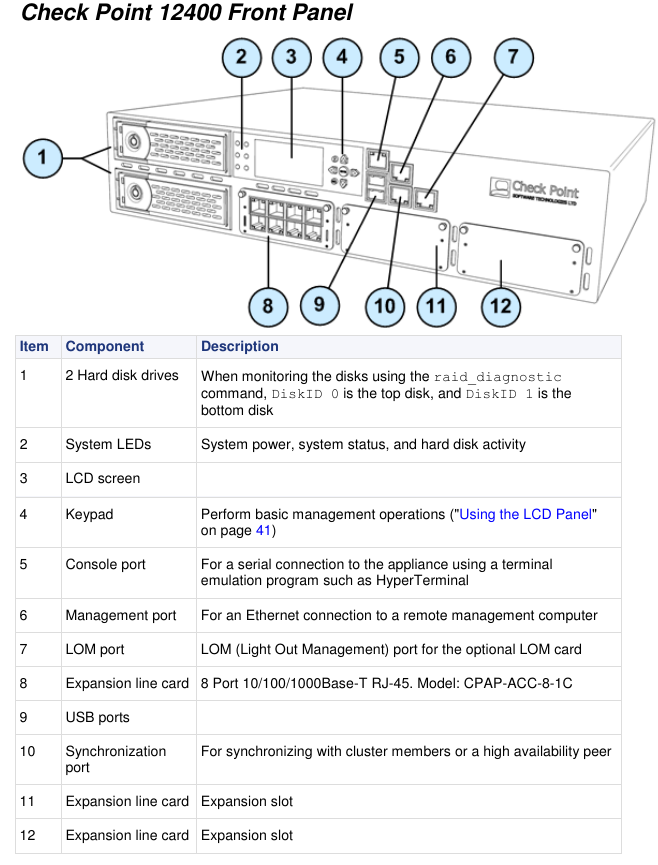 console
Configure the terminal emulation program settings:
Serial port settings: 9600 BPS, 8 bits, no parity, 1 stop bit.
Flow control is None.